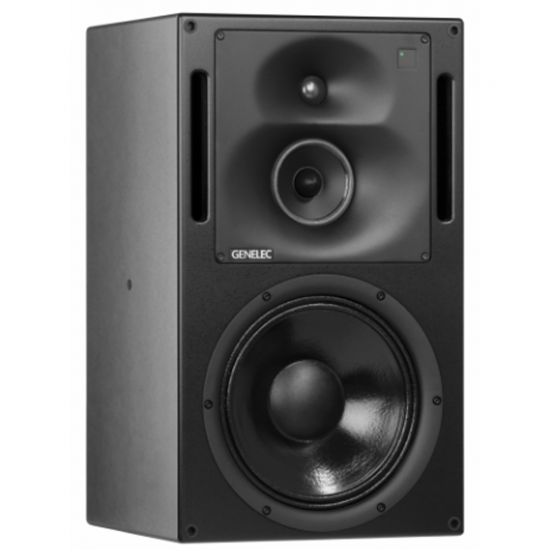 In Stock
1237APM
12" LF/180W, 5" MF/120W, 1" HF/120W. Magnetically Shielded. Each.

The 1237A combines Genelec 35 years of experience in the design of reliable three-way systems together with its state of the art AutoCal™ and Genelec Loudspeaker Manager (GLM™) control network technologies. GLM allows to automatically align every monitor on the network in terms of level, timing, and equalisation of room response anomalies. Typically flush mounted, the 1237A system features a large Directivity Control Waveguide (DCW ™) which provides excellent on- and off-axis imaging even in difficult acoustic environments.
It is the superior monitor tool for recording studios, post-production houses, digital mastering facilities, radio and TV broadcasting.
Stock:

In Stock

Model:

1237APM

Genelec