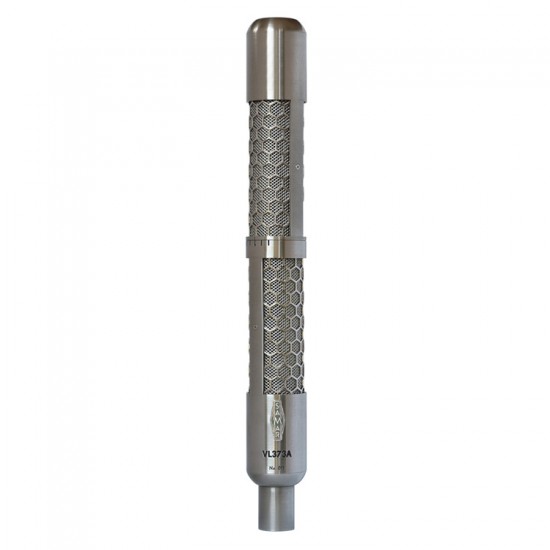 VL373 Premium Stereo Ribbon Microphone
The mission statement for the VL373 was to create a 'true to life' stereo image and this we have achieved by placing two ribbon elements in very close proximity to each other effectively minimizing any phase distortion up to very high frequencies. The VL373 is essentially two VL37 microphones in one chassis; a genuinely high performance stereo ribbon microphone ready to capture your finest performances.
Like the VL37, the motor structure and tuning of the VL373 are based on our flagship Samar MF65, all the microphones in the range use the same components.
Another unique feature of the VL373 is our special swivel mechanism not found in any other modern stereo ribbon microphones, this allows the user to change the angle of stereo spread. The angle can be changed from 60 to 120 degrees thus facilitating a wide range of setups from big classical orchestras, where the last rows of instruments usually get cancelled in Blumlein configuration, full choirs, to smaller ensembles, drum overheads, and single instruments, recorded in stereo.
Stock:

In Stock

Model:

VL373 Premium Stereo Ribbon Microphone

Samar Audio