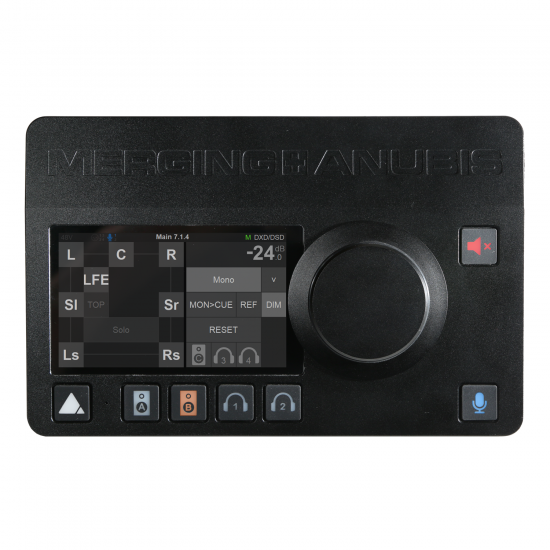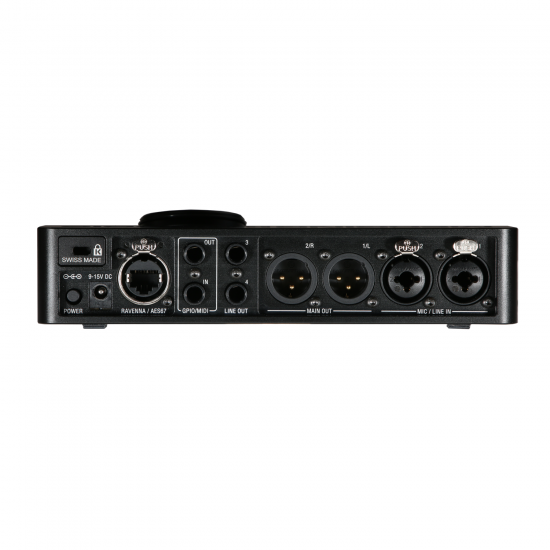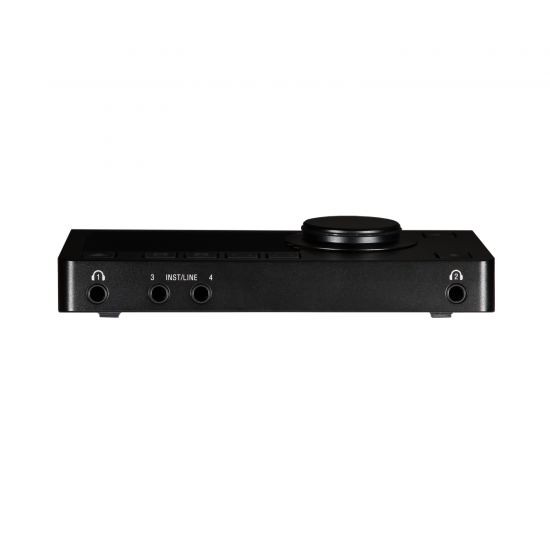 Hot



Anubis Pro
Anubis is a ground-breaking new audio interface incorporating the Swiss expertise of Merging Technologies in analogue and digital, networked audio and DSP technology. More significantly, it offers unique features to any engineer or musician looking for a compact AD/DA unit with the quality you would expect from Merging, and a fully featured monitor controller that integrates with any DAW.
Anubis not only offers exceptional in-the-box features, it also allows for expanding its capabilities to any other RAVENNA/AES67 devices on the network. From stereo to 22.2 monitoring, from a four-piece rock band to a full symphony orchestra, Anubis puts you in control of any situation. Whether you are one meter from your equipment or kilometers away, take control directly from its superb touch screen, tablet or computer through the Anubis built-in web server.
This ultra-mobile and stylish unibody case offers astonishing A/D performance with a dynamic range of 139dB with equally impressive mic pres. Our pristine D/A technology ensures that you hear what your project deserves. Anubis come in two variants: Anubis Pro gives you exceptional performance up to 192kHz. If your mission is working in true high-resolution, Anubis Premium offers up to 384kHz and DXD plus DSD flavors up to 256. What else would you expect from Merging!
KEY FEATURES:
Scalable/Networkable
Studio/Mobile
Mastering grade Preamp and Amp
Sampling rate up to 192kHz (Pro)
Sampling rate up to 384kHz/DXD (Premium only)
DSD support up to DSD256 (Premium only)
Direct Monitoring of DAW running on Windows, MacOS and Linux
Direct AES67/RAVENNA Sources monitoring
Direct decoding of Ambisonic Sources
Cough Cut on every input
All state of the art monitoring features (Bass management, Speaker alignment, Talkback, Down-mix, Crossfeed etc…)

Stock:

In Stock

Model:

Anubis Pro

SKU:

IOC-ANU-PRO

Merging Technologies