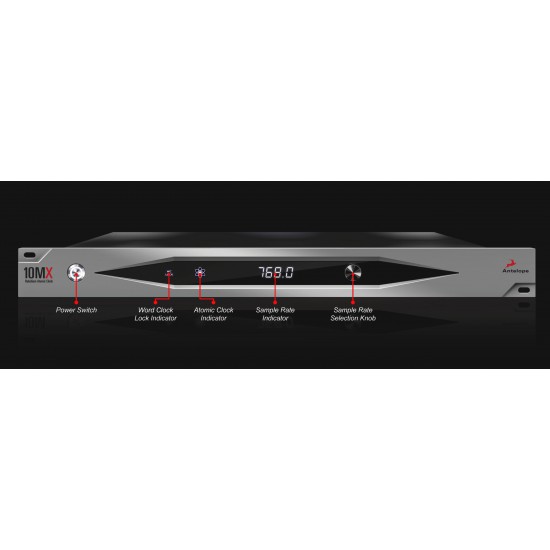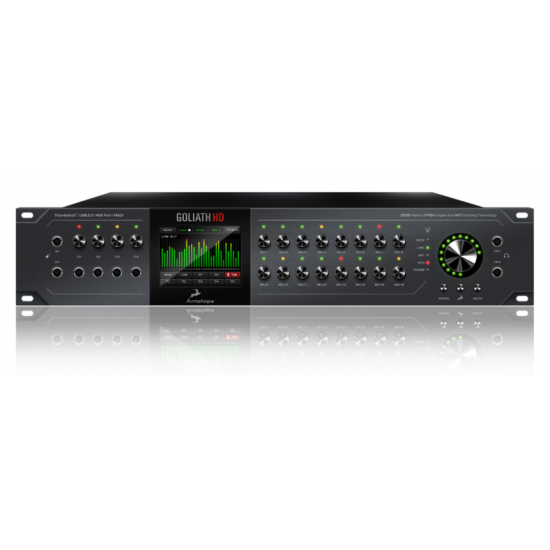 Goliath HD + 10MX
THE POWER OF THE FPGA FX
Explore a growing library of legendary studio gear when tracking, mixing and mastering
FPGA offers a whole new level of real time performance and sonic excellence. The platform is taking advantage of real hardware circuitry and component modeling, allowing engineers to track a vocalist with a zero latency headphone mix, including reverb; record a guitar part with proper feel & tone, using onboard amp and cabinet FX. Capturing a full drum kit is also brought to another level with up to 16 mics using the industry's best new Microphone and Mic Preamp technology, all in realtime.
ATOMIC CLOCKING
10MX fits any studio environment – from recording to mixing and mastering
10MX is perfectly suited for recording, mixing and mastering environments. Its form factor, occupying only 1U of rack space, makes it ideal for live sound application where rack slots are precious commodity.
The multiple atomic outputs allow up to 10 devices to be clocked simultaneously over BNC outputs of 10MHz. The unit can also be used as a master clock with 4 outputs, supporting the outstanding sampling rate of up to 768 kHz via BNC. Two more clocking outputs are available via AES and two via S/PDIF.
Stock:

In Stock

Model:

Goliath HD + 10MX

Antelope Audio